The 2015 SPL Memorial Cup has officially concluded. As always we'd like to thank every player, every team, every family, every referee, everyone from the field, and every sponsor for showing support. Everyone at the SPL is grateful for all of the support we've been receiving!
We had 20 teams on Sunday and 15 teams come out on Saturday to battle it out for a great turnout at Xtreme Paintball Xperience in Kissimmee, FL. We had Mike's Paintball booth of awesomeness, Billy Wing came out and was teching guns for Dye, and Greg Hastings from GHP3 came out to film some video game spots. Mother nature taunted us with lightning on Friday night and heat on Saturday, but rewarded us with cooler winds on Sunday.
In the coming days we will be releasing all of the team photos and videos. We had Rick from nVoke Media/Social, Junior from Paintball Brasil, Danna from XPX taking photos, and Jan from Social filming matches.
Without further ado, here is the 2015 SPL Memorial Cup Champions' Club!
5-Man:
Division 4 RaceTo-2
Speed 2
CbK.
DS Legendz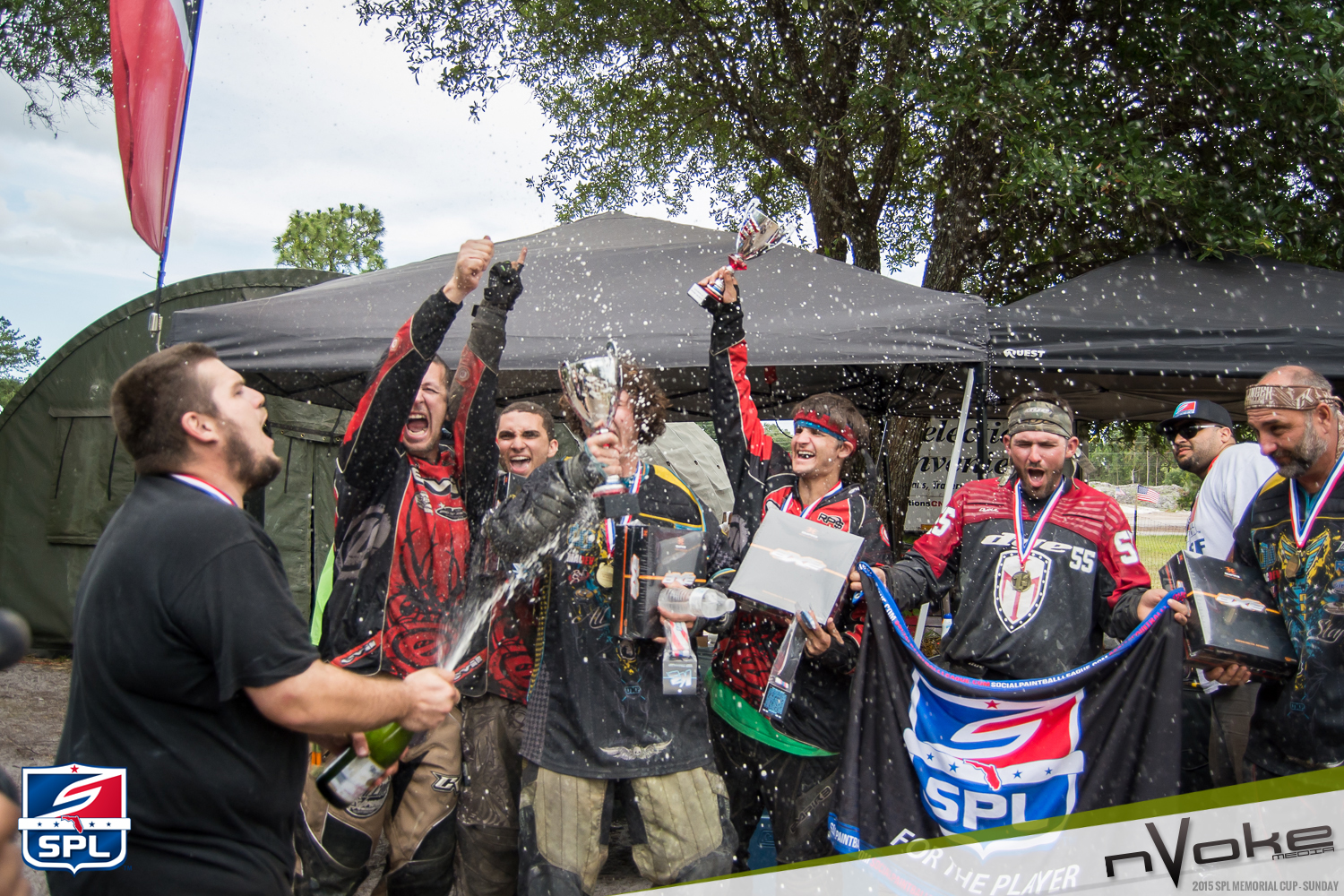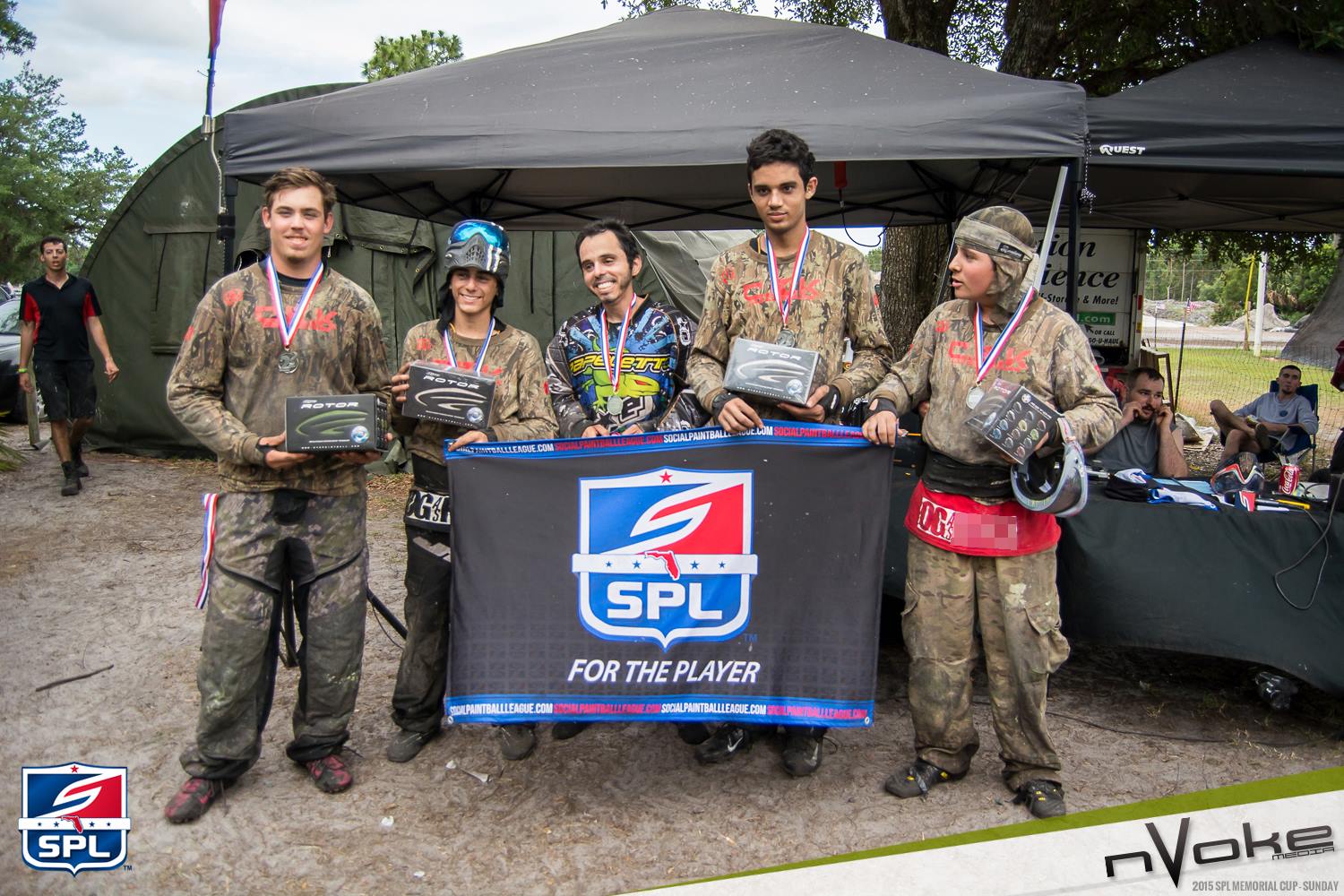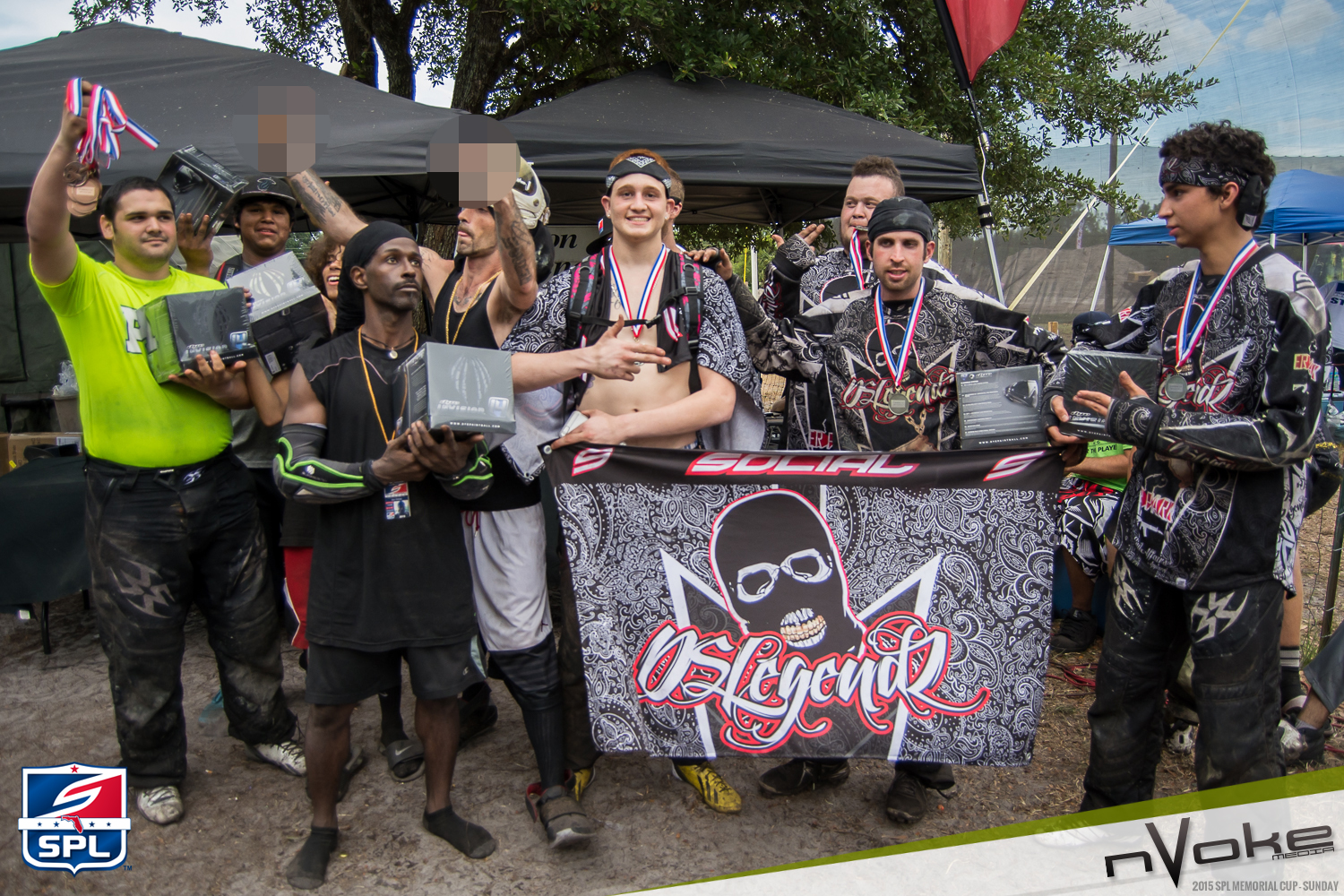 Division 5 RaceTo-2
Eagles
DsLegendz Ting Tings
Tsunami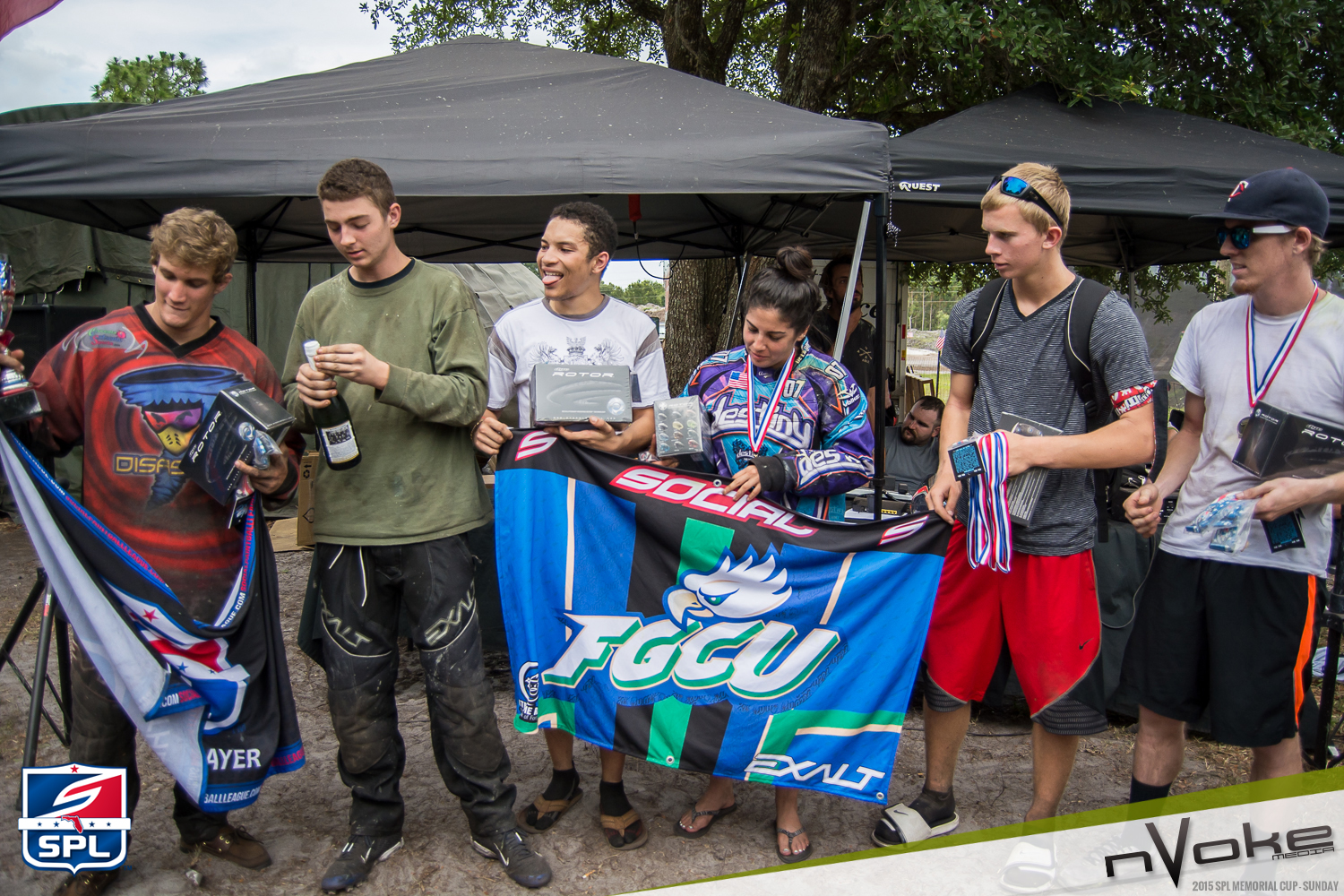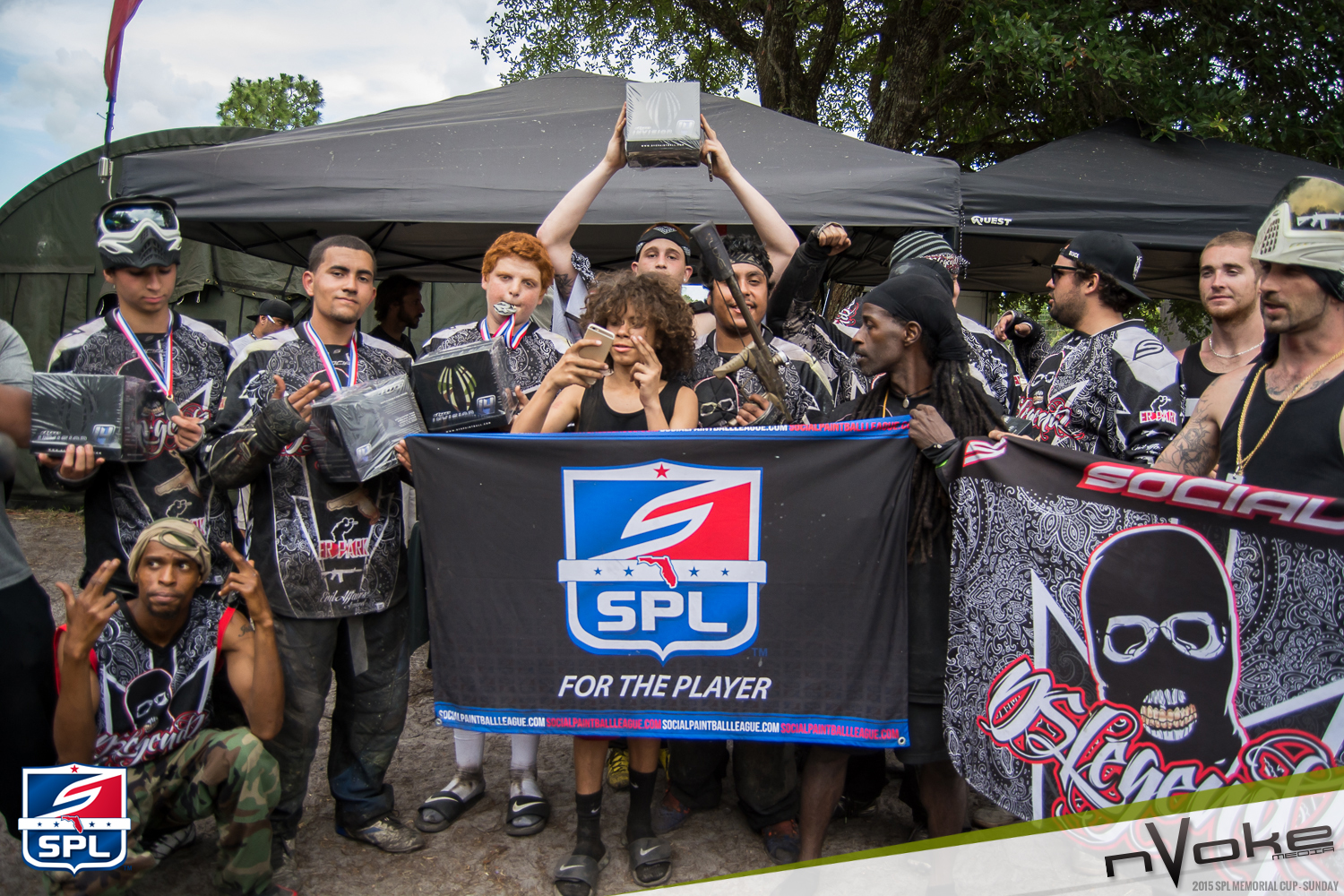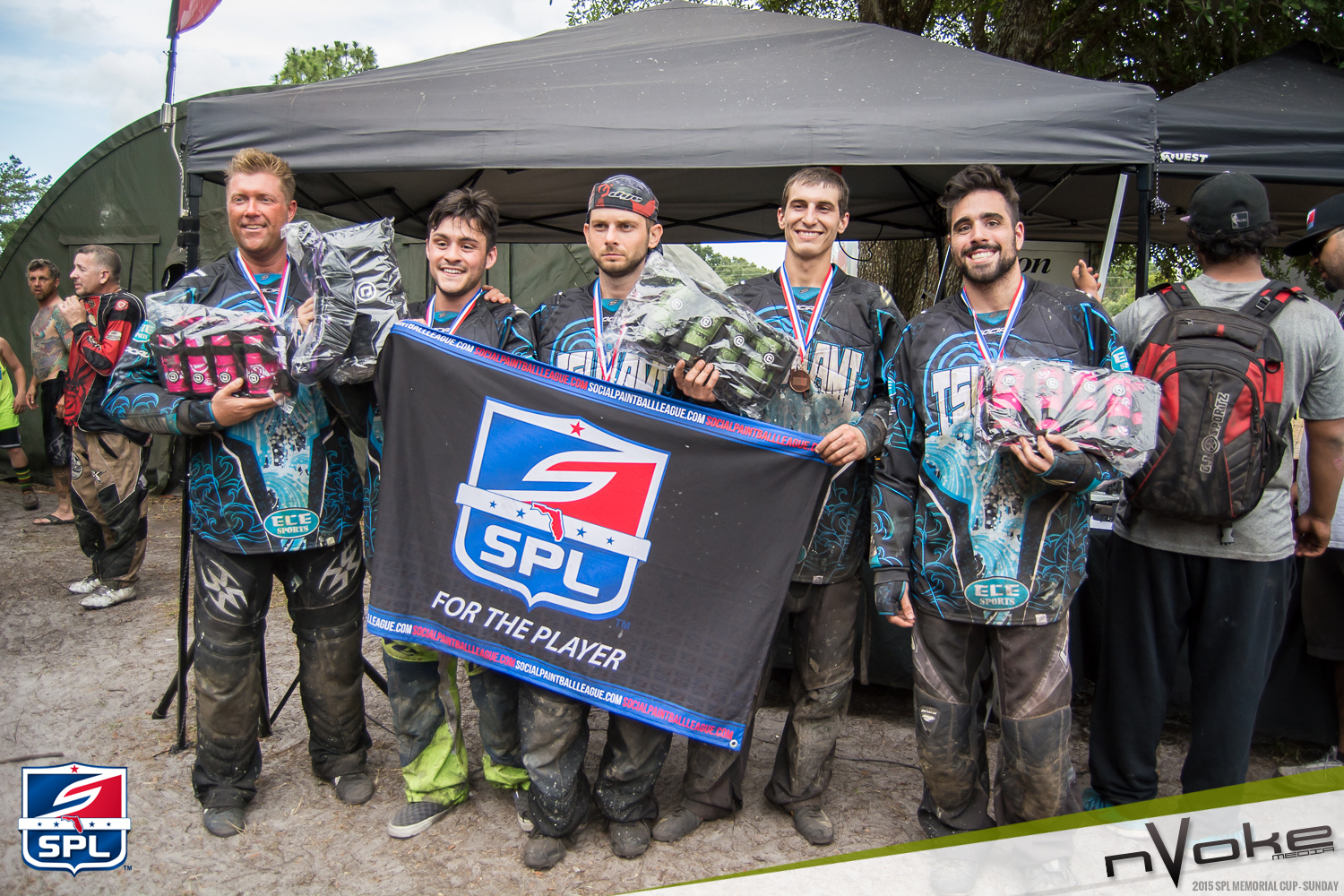 3-Man:
Division 4/5 RaceTo-2
Team Speeed
N.S.B. SHARKS
JK Joeys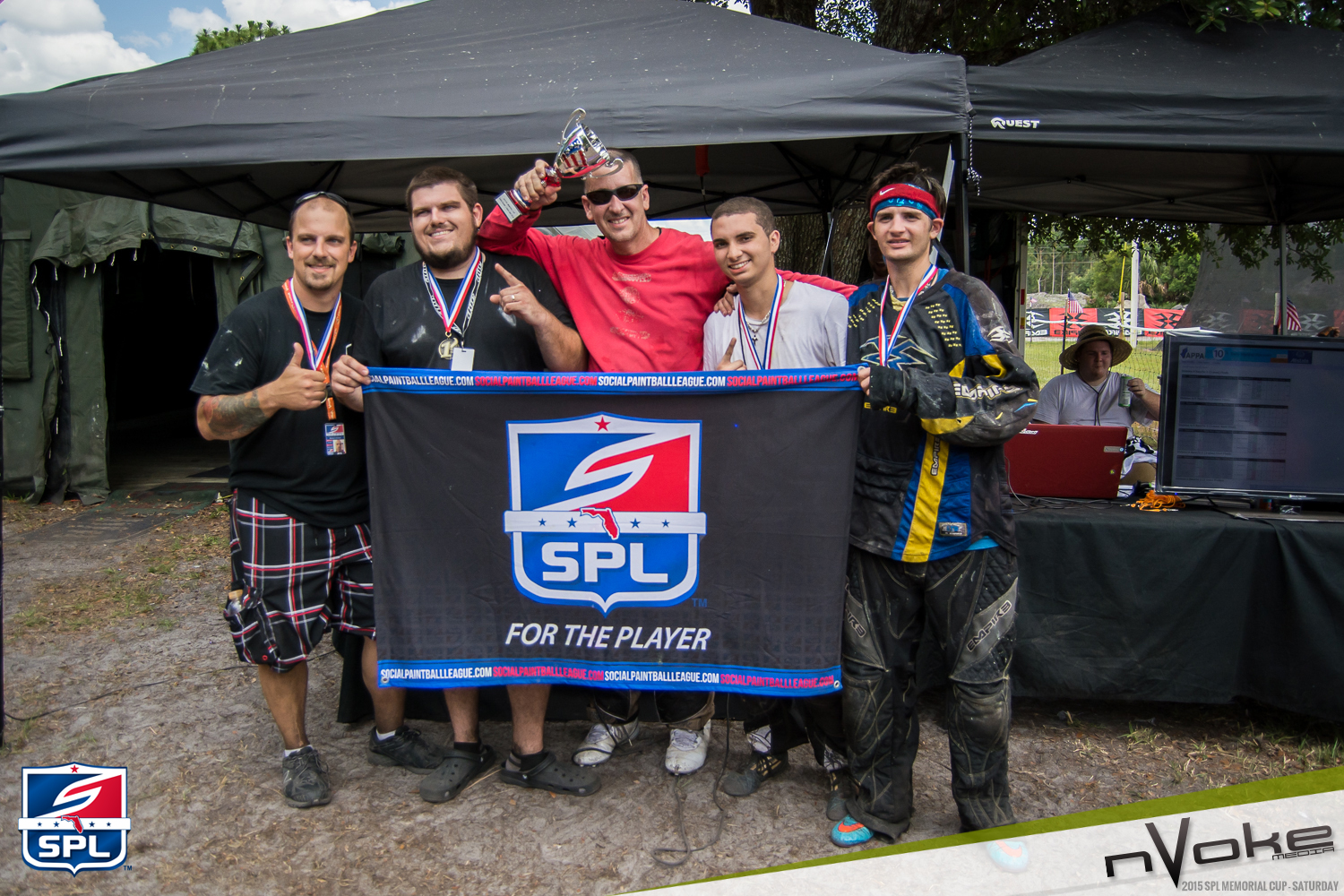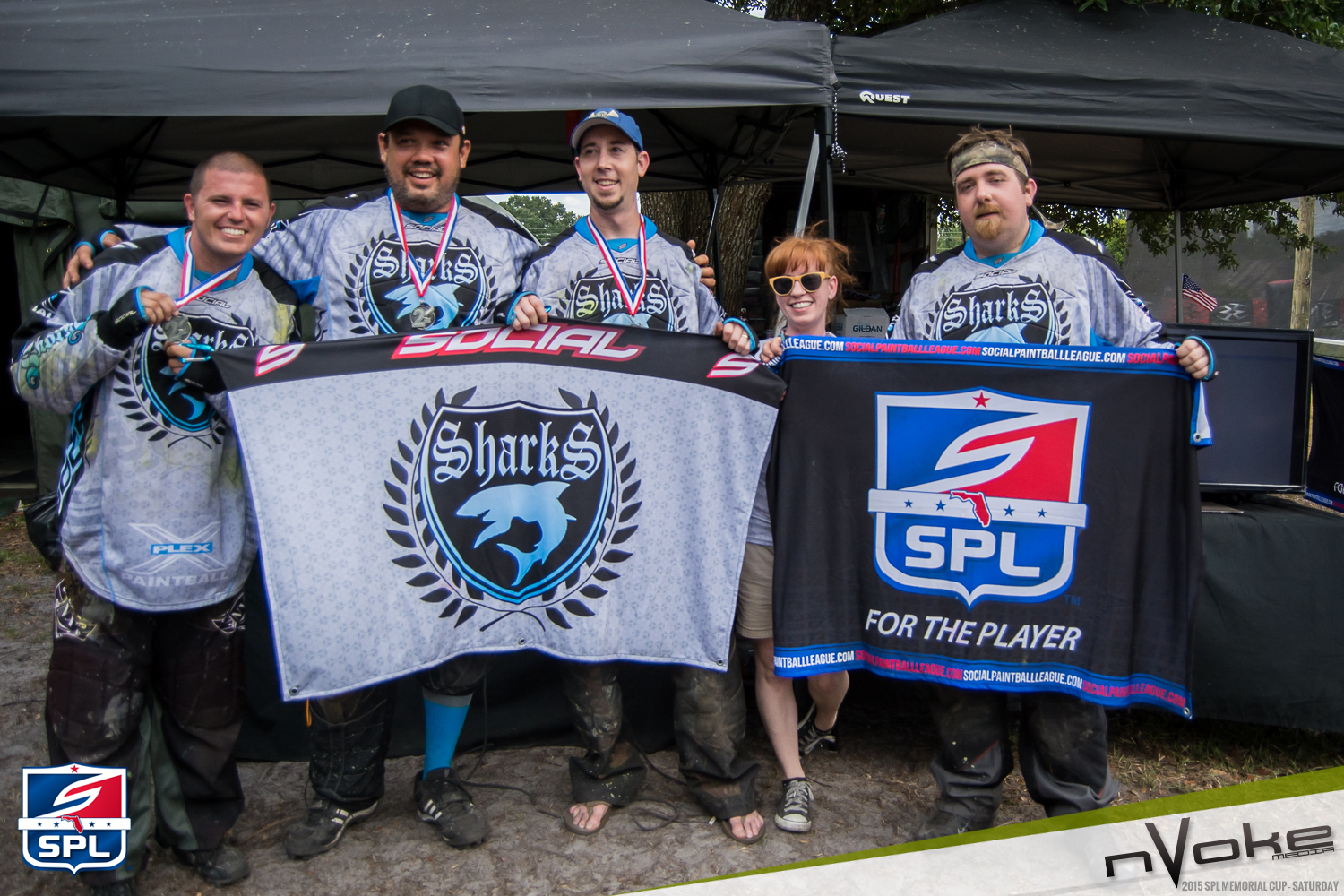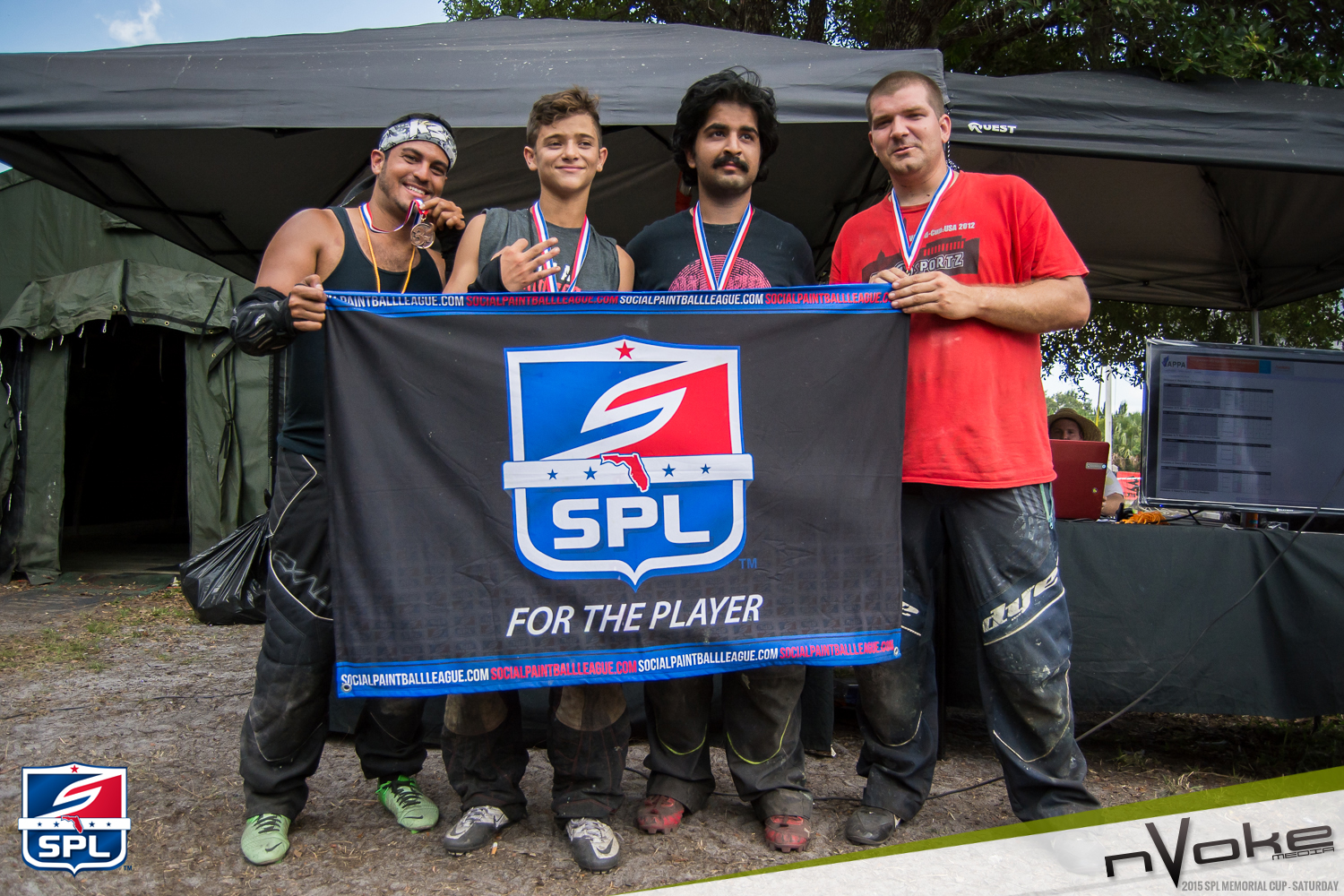 Division 6 RaceTo-2
Anarchy 2
Serious Business 2
305_crew