It's official, the 2015 SPL Summer Jam has ended. We went out with a bang for our Summer break. We'll be back in September for our next event in Jacksonville! We had 38 teams out at Xtreme Paintball Xperience in Kissimmee, FL during the weekend. Saturday's 3-Man was more laid back than Sunday's 5-Man which saw some aggressive play and great moves.
Once again, Mike's Paintball booth of awesomeness was out supporting the league and the players. Rocky Cagnoni came out with his full Dye booth while also teching players markers. Even Billy Wing made a cameo appearance. Keith Brown from professional paintball team Edmonton Impact came out on Sunday to hang out with players and spectate before his trip to the United Kingdom.
The Summer Jam had the most complete on-field and off-field media coverage we've had since our inception. Some photos are already being posted online. In the coming days we will be releasing many more team photos and videos. We had Rick from nVoke Media/Social, Artemio Jorge from PbGotcha (Puerto Rico), Junior from Paintball Brasil (Brazil), Danna from XPX, and Caleb from Social filming additional interviews.
It's good seeing old friends and making new ones. As always we'd like to thank every player, every team, every family, every referee, every staff member, everyone from the field, and every sponsor for showing support. Everyone at the SPL is grateful for all of the support we've been receiving! This league does not exist without any of you!
I want to thank the SPL referee staff and Dana & Bill Matney for being amazing field hosts!
Without further ado, here is the 2015 SPL Summer Jam Champions' Club!
5-Man:
Division 4 RaceTo-2
Speed 2
Jacksonville Fire
Devious CRU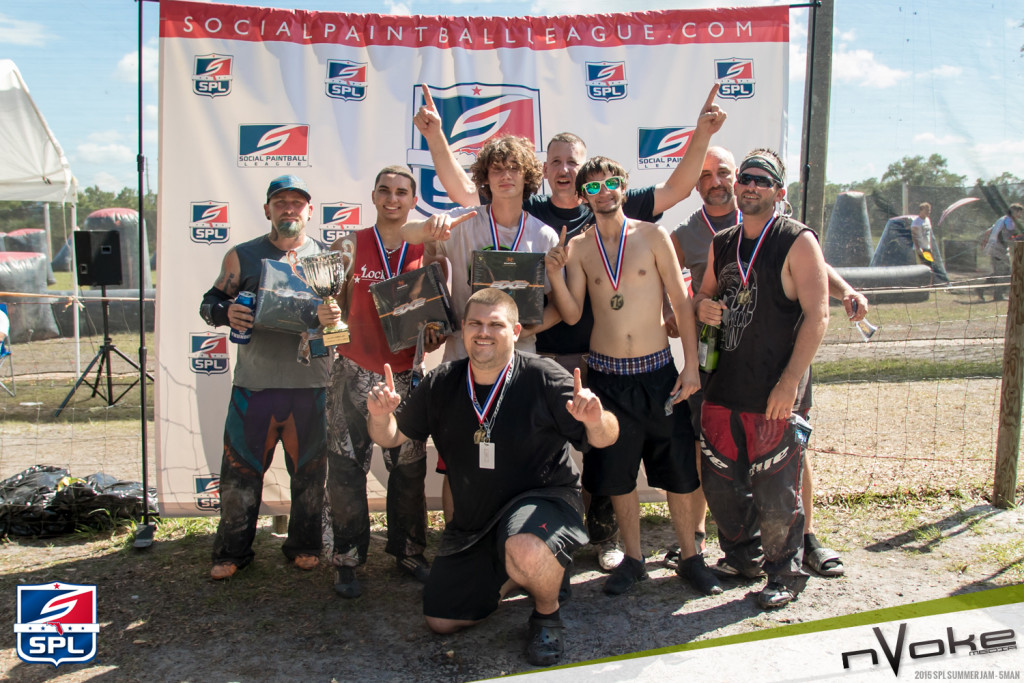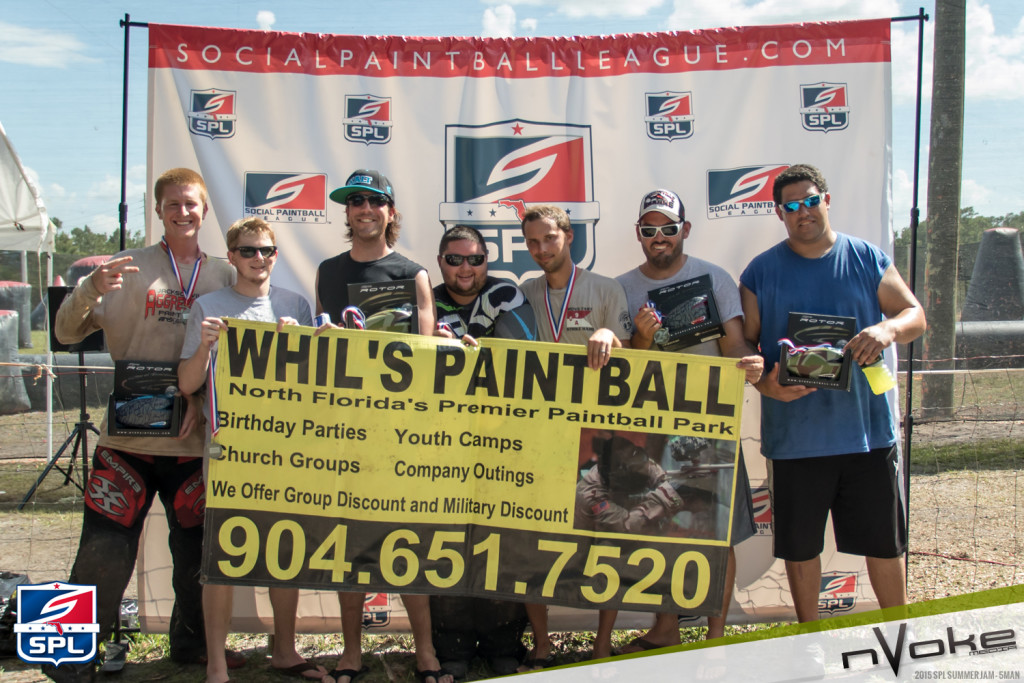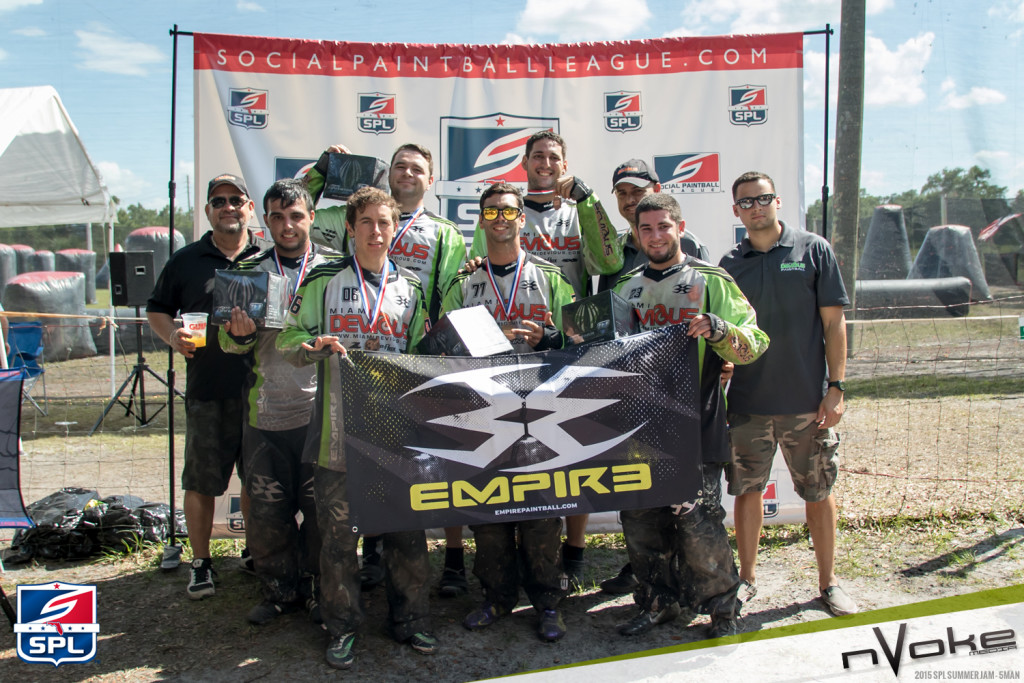 Division 5 RaceTo-2
Infected
FT Assassins
Tampa Bay Rawrsome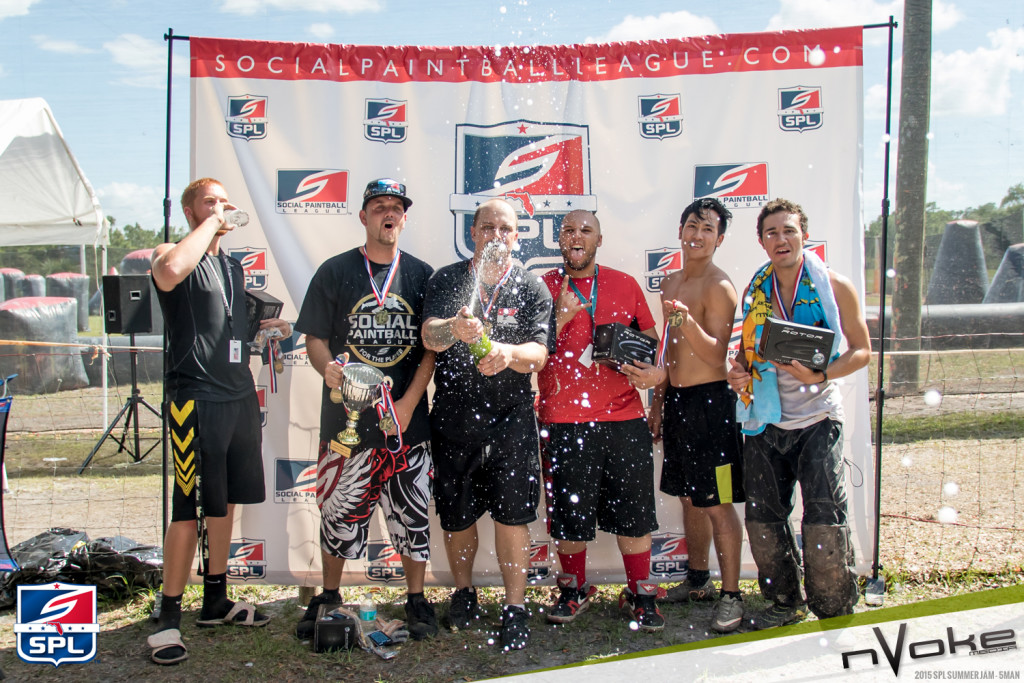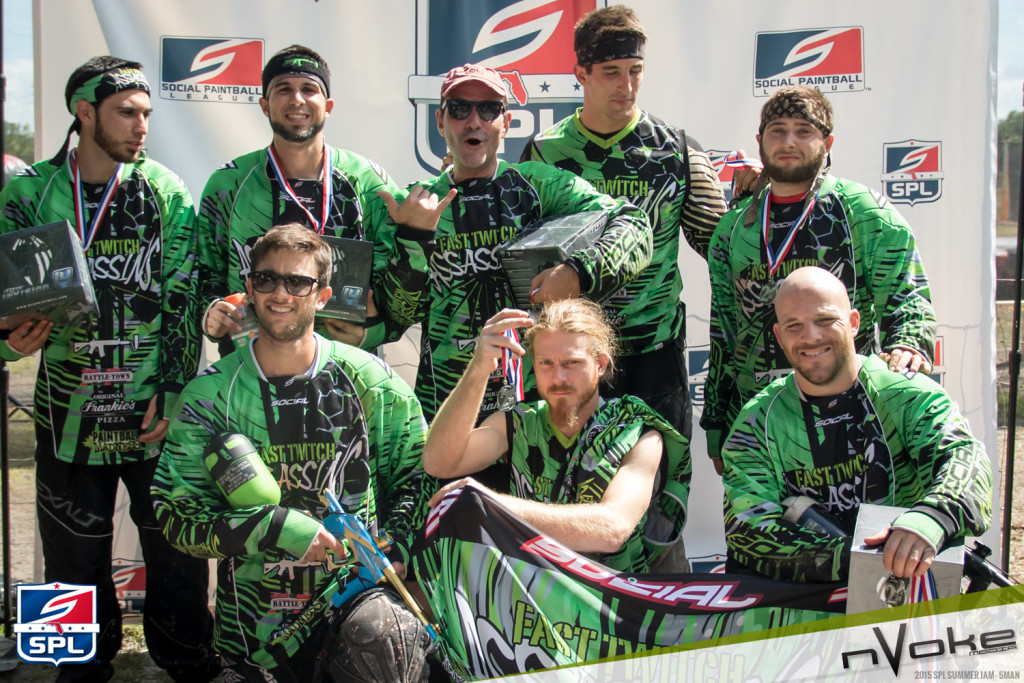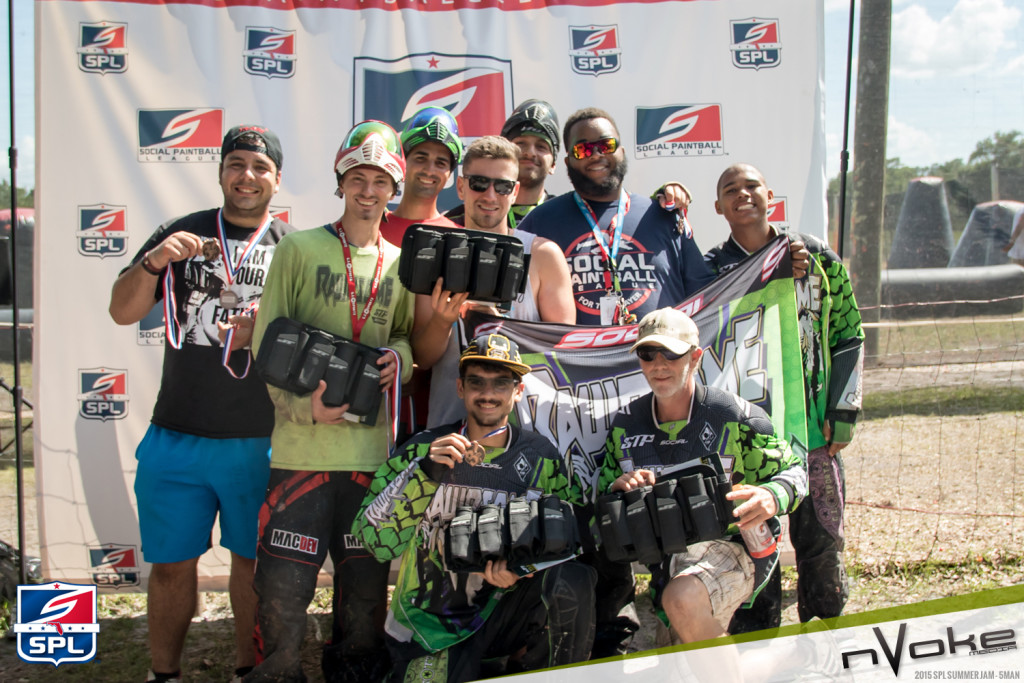 3-Man:
Division 4/5 RaceTo-2
N.S.B. Sharks
Tampa Bay Raptors Green
FT Assassins Green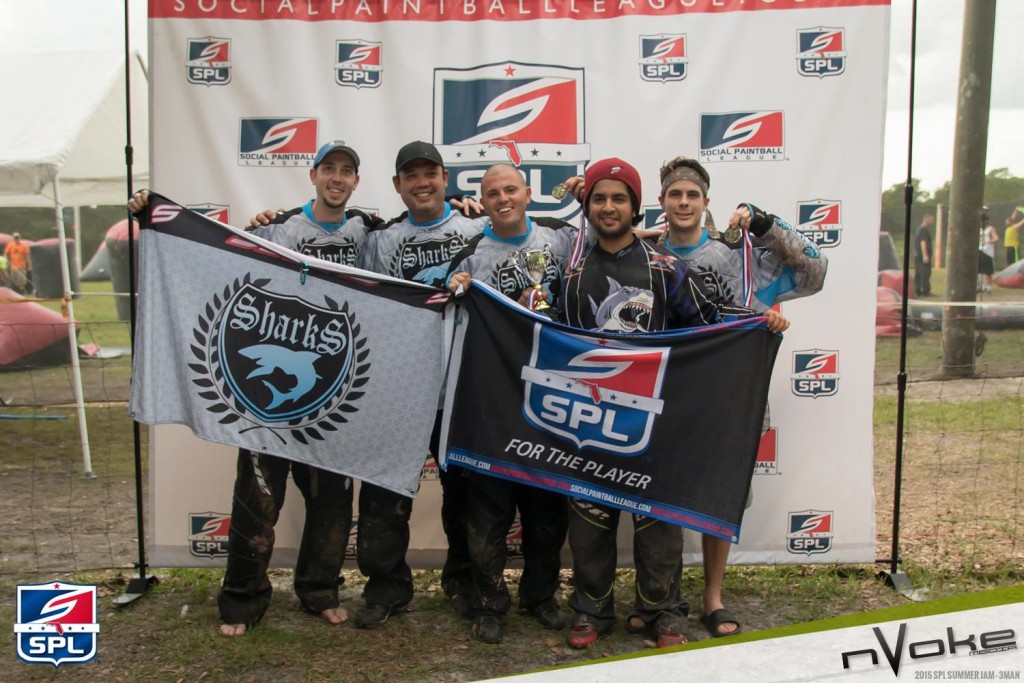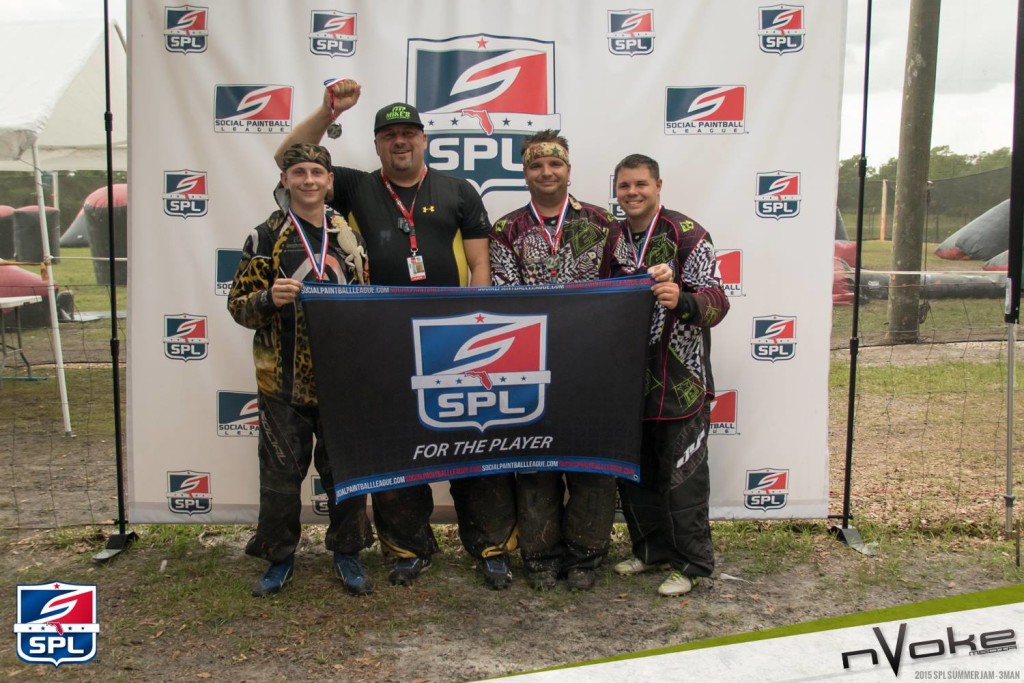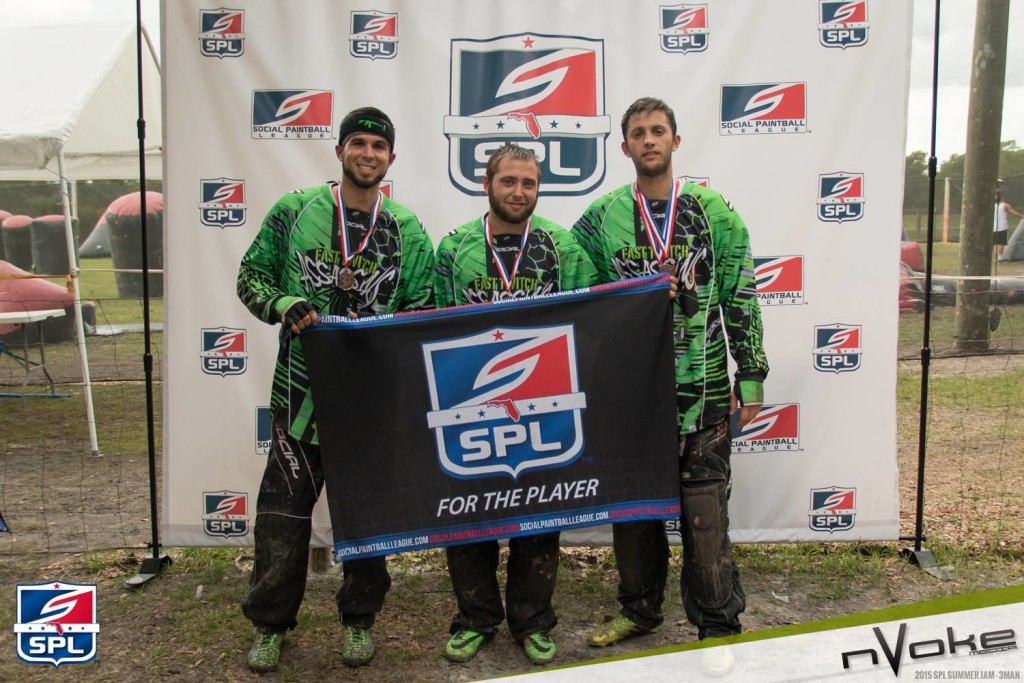 Division 6 RaceTo-2
Serious Business 2
Mikes Paintball
Luna Sportz