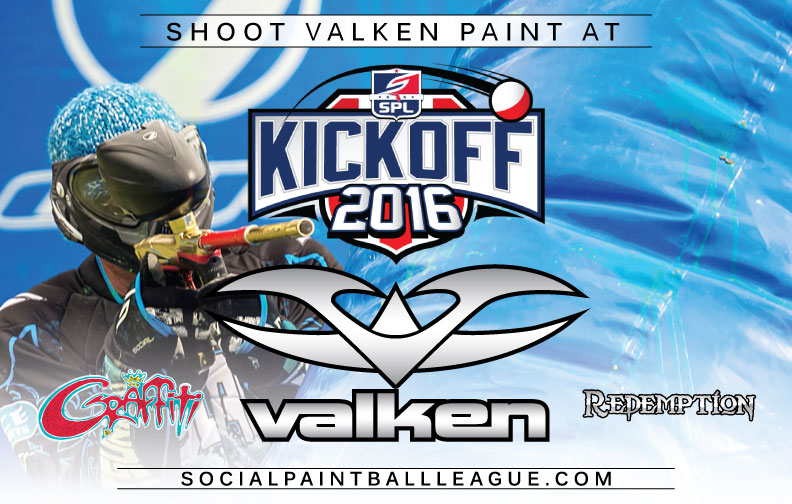 We are excited to announce Valken Sports as the official paintball provider for the 2016 SPL Kickoff being held at Xtreme Paintball Xperience in Kissimmee, FL on January 16th-17th. Graffiti and Redemption paint will be available for the first event of the season.
"Valken Sports is excited to be working with such a growing league in the Southeast. Valken is excited to support one of the fastest growing leagues in the country with our Graffiti, Redemption, and Redemption PRO paintballs,"Andy Potter, National Sales Manager.
In addition to a change of paint, the prize package values will now total over $69,025 in total prizes in 2016. This is a fact that we are extremely proud of as we continue to push the envelope for what a regional league can do for its players.
#fortheplayer